Bowl is banana at the bottom topped with yoghurt of ur choice. Mine is coconut milk yoghurt at the moment. Then fresh berries of ur choice. Shake a bit more cinnamon ( great anti viral and fungal ). Some fennel seeds some toasted nuts or seeds and a dash of morninga or matcha powder if y have for that immune boost. Delicious. For that added bulk you can add all this to cooked oats in the mornings.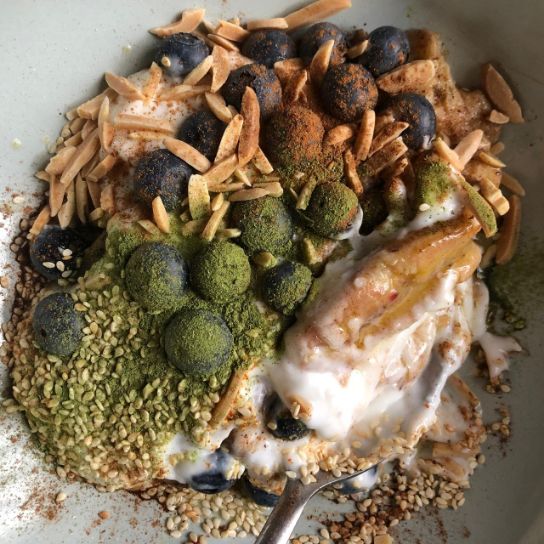 Fried banana in ghee and coconut oil. Or butter if u have.
Little dash cinnamon and cardamom optional and a grate of nutmeg. If you want sweeter then add some dried dates to soften with the banana.