Ok ok. Getting to the recipe for all. When u have that winter braai May be looking for new ideas with a bit a comfort to it. So here is a new potato, roasted beetroot and citrus salad.
Boil potatoes and beetroot separately for approx 20 mins.
Remove from water. Chunk up the beetroot to wedge shapes. Toss in some oil f your choice and roast in oven for about 30 mins. Changes the flavour. Delish.
You can do the same for the potatoes or leave plain. ( great if lightly roasted in smaller chunks with salt and rosemary. – just saying worth the effort )
Now peel and segment the citrus of your choice.
About 2 grapefruit or orange.
Squeeze the juice from the pith for dressing.
Gather some greens from spinach rocket beetroot tops lovage fennel or dill or lemon balm.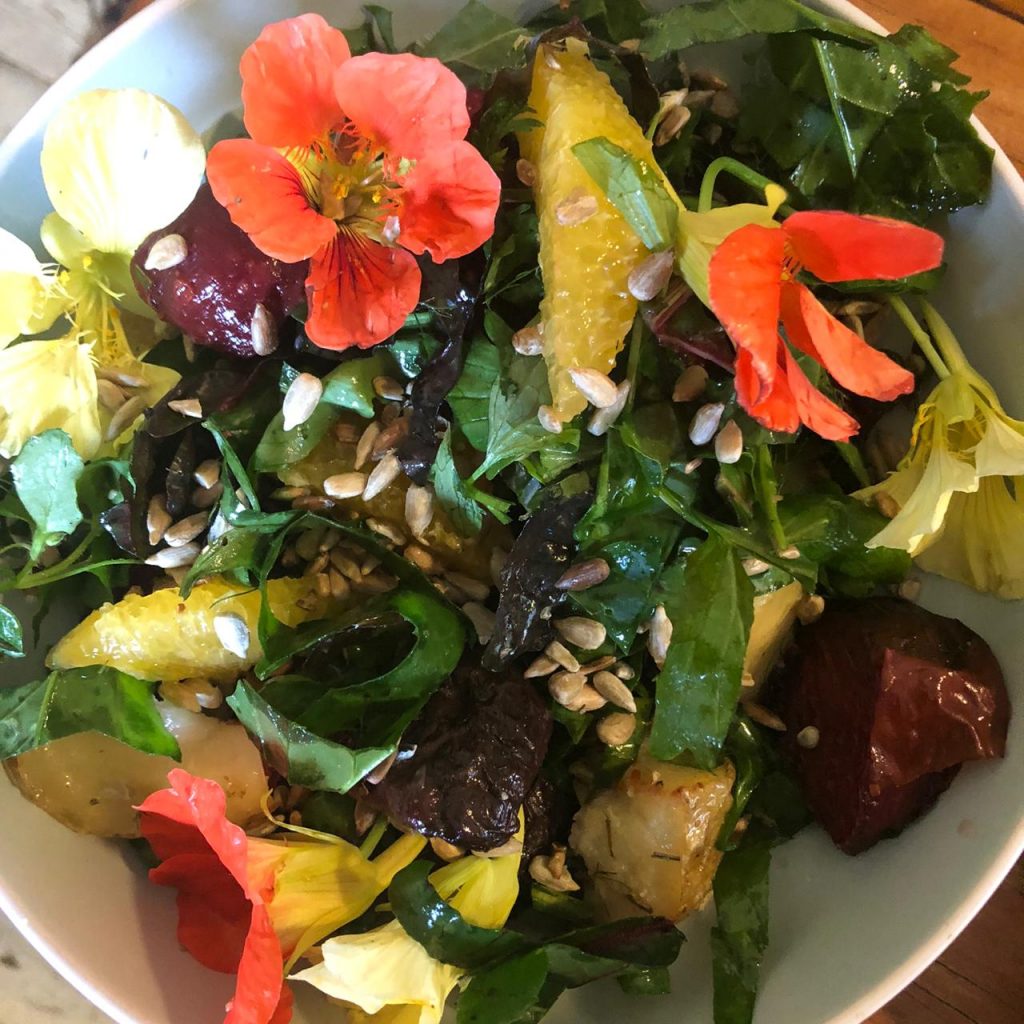 Not coriander for this one.
Shred o your desired width about 2 cups.
Build your salad of mixed shredded greens , potato , beets and again
You can use some sliced red onion. Toss together with citrus juice and oil of your choice and touch of mustard all mixed.
Top with citrus slices. And some toasted sunflower seeds.
Vary ur proportions – men like loads of potatoes. And they Ike them roasted in oven.